Understand our Fair Pricing Policy.
At MoreThanDigital, we believe in universal access, equity, and global inclusion.
Our pricing reflects these principles and ensures that everyone – from small startups to multinationals – gets the best of both worlds without breaking the bank. Wherever you are in the world, we guarantee transparent and fair pricing tailored to your needs and potential, but also in line with pppfair.com standards for international fair pricing.
No one should be left behind and everyone should pay a fair share. #bethechange
Unlimited Standard Reports
Advanced Premium Analytics
*Our Premium price is calculated by company size and location. Read more about our pricing below.
Customom Reports / Designs
Custom Modules & Analytics
We are proud to be a partner in the PPP Fairness Initiative, which is dedicated to promoting fair international pricing. By joining this initiative, we are committed to aligning our prices with local purchasing power and ensuring that our products and services are always available to everyone, no matter where they are in the world. Join us in creating a global community that values fairness and inclusion.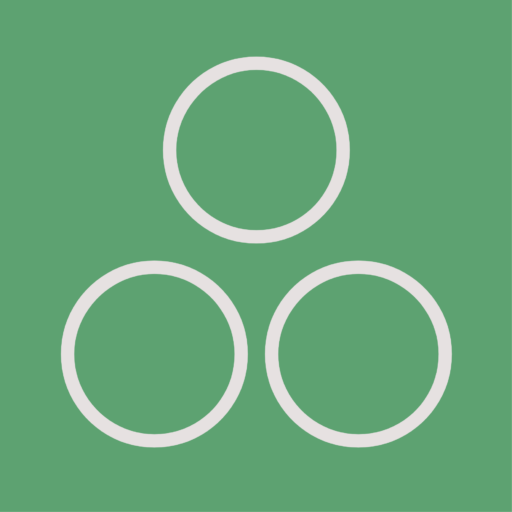 2,000,000 Executives
can't be wrong.
MoreThanDigital is trusted by millions of executives worldwide.
Read our story and our #bethechange commitment to know why.
3 Pillars of our
Fair Pricing Policy
1. Universal access to world-class resources
We are committed to ensuring that everyone has access to our platforms, knowledge and initiatives. Our commitment to accessibility means that tools like MoreThanDigitial Insights – a platform that significant resources have gone into developing – are available to everyone for free. We don't believe in cutting corners for our free version; when we say free, we mean fully functional and robust.
2. Fair pricing for premium services
Our "freemium" model is not a bait and switch – it's a demonstration of our commitment. But for those who want more, we offer premium services. The price for these services is tiered based on the size of the business. This ensures that small businesses get an affordable price, while larger businesses that earn more and have greater resource needs contribute proportionally more. Everyone gets a benefit and everyone contributes fairly.
3. Global standards for fair pricing
In an interconnected world, fairness transcends borders. Because we understand the different financial circumstances in different countries, our premium prices are aligned with international purchasing power. We strictly adhere to pppfair.com's global fair pricing standards, ensuring that companies worldwide pay a price that reflects their economic context.
Your success, growth and empowerment are our priority. With MoreThanDigital, you're not just choosing a service, you're choosing a promise of fairness, quality and global collaboration.
Universal Access
We provide top-notch tools and knowledge for free for everyone. #bethechange
Fair Contribution
Premium services whose prices are based on the size of the company and the resulting value.
Global Fair Pricing
Pricing that respects global economic inequalities and adheres to international standards for fair pricing.
Global Leading


Business Analytics Platform
Business Dimensions measurable
Free vs. Premium
Compared
Here are the answers to some of the most frequently asked questions about the MoreThanDigital Insights platform. If your question is not included, we'd love to hear from you!
Is the base version of MoreThanDigital Insights really free?
Absolutely! Our basic version is not just a teaser, but a fully featured, robust platform that offers maximum value. We are committed to offering this version for free so that everyone can benefit from our tools and knowledge.
How does the premium pricing vary based on company size?
Our premium prices are based on a tiered model. Smaller companies that use fewer resources have a lower price. In contrast, larger companies that create more value and use more resources pay a proportionally higher price. This is to ensure that prices are fair regardless of the size of your company.
Please also note that final prices depend on location, as we also follow pppfair.com pricing to ensure fair prices worldwide according to relative purchasing power.
What do you mean by "global fair pricing standards"?
Because we understand the different economic conditions around the world, we have adjusted all MoreThanDigital prices to reflect the purchasing power of different countries. By adhering to pppfair.com's standards, we ensure that businesses around the world pay a price that reflects their economic environment. This makes our platform affordable and fair no matter where you operate.
If the base version is free and fully-featured, why should I consider going premium?
While our basic version offers comprehensive features, the premium version takes your analytical skills to the next level. It offers advanced reports, better analytics, extensive customizable comparison data, and other advanced features tailored for deeper insights and strategies.
We realize that for many smaller businesses, the free version is perfectly adequate. So enjoy the free version and upgrade if you have more advanced analytics needs or are a larger company operating in multiple markets and industries.
Are there any hidden costs in the base version?
No. Transparency is the be-all and end-all for us. Our basic version is completely free, with no hidden costs or surprises.
Everything you see and use in the basic version is available for free. You only need to upgrade if you need advanced peer selection and analytics.
How do you ensure fairness in pricing for companies of different sizes?
Our tiered pricing model has been carefully crafted to balance value and contribution. By tiering pricing by company size, we ensure that companies get what they pay for and that prices are commensurate with the resources and value they derive from our platform.
Can I switch from the base version to the premium or vice versa without losing my data?
Yes, you can seamlessly switch between the Basic and Premium versions. All your data and progress will be preserved at all times, and you can enjoy the benefits of each version without any problems.
It is important to note that the Free and Premium versions affect the analyses and evaluations but not the inputs or other functions.
Sign up today.
It's Free. Easy. Fast
MoreThanDigital Insights gives you a 360° view of your company and can help you to make better, data-driven decisions. Get the insights you need to grow your business today.